Ripcord
For 4 years, irritable and sarcastic Abby Binder has kept a room to herself at the Bristol Place Senior Living Facility, through sheer force of her rude personality. When bubbly, bright, and unbearably cheerful Marilyn Dunne is placed in her room, Abby tries her usual tricks, but fails to scare her annoying new roommate away. Marilyn, for her part, loves the challenge of Abby's bad attitude, and refuses to budge. Exercising her taste for competition and her love of pranks, Marilyn makes a bet: if Abby can break her endless patience and make her angry, she will move out. But if she can successfully frighten Abby, who claims never to get scared, she will get the bed by the window. As this odd couple embarks upon increasingly emotionally and physically dangerous tricks in order to break each other, secrets are revealed, lives are jeopardized, and peach cobbler is enjoyed. An often slapstick and always-surprising comedy; an enemies-to-friends story for a pair of excellently well-rounded, mature women.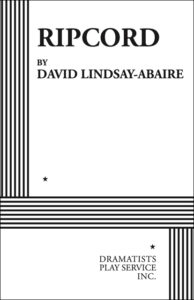 Dates TBA
or purchase tickets at OvationTix: 866.811.4111
FROM SUNRISE HIGHWAY (ROUTE-27):
Sunrise Highway (Route 27) to exit 64S (Rte. 104 to Quogue). Rte. 104 South (approx. 3 miles) to Montauk Highway (Rte. 80). Right onto Montauk Highway to light at Otis Ford (1 mile). Left onto Jessup Avenue. 1/2 mile to theater (on right). FROM MONTAUK HIGHWAY (ROUTE-80):
Montauk Highway to light at Otis Ford in Quogue. South onto Jessup Avenue. 1/2 mile to theater (on right).

PARKING: There is limited street parking around the theater as well as a parking lot that can be entered just north of the Quogue Community Hall. WHEELCHAIR ACCESS: A handicapped accessible entrance is located on the right (north) side of the building. Please use the driveway on the north side of the theater and ring the bell marked HTC Handicapped at the ramp entrance to the building and a volunteer will assist you; or have a member of your party notify us on arrival at the box office if you'd like to use this entrance. If a member of your party requires a wheelchair in the theater, please reserve one seat at the end of a row. ASSISTED LISTENING DEVICES: The theater does not have assisted listening devices at this time.