2019 – 2020 Season
Tickets and Subscription Packages on sale now!
---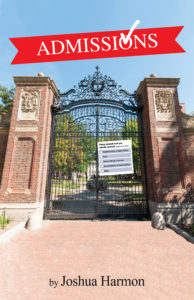 Jan. 16 – Feb. 2, 2020
Playing the diversity card cuts both ways in this "hilarious and provocative drama" by Joshua Harmon, author of "Bad Jews" and "Significant Other." Sherri Rosen-Mason is head of the admissions department at a New England prep school, fighting to diversify the student body.  She and her husband, the school's Headmaster, have largely succeeded in bringing a stodgy institution into the 21st century. But when their only son sets his sights on an Ivy League university, personal ambition collides with progressive values, with convulsive results.
Winner of the Drama Desk and Outer Critics Circle Awards for Best Play. "Astonishing and daring. An extraordinarily useful and excruciating satire—of the left, by the left, for the left—for today." – New York Times
---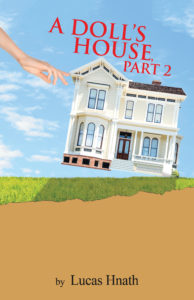 May 21 – Jun. 7, 2020
A Doll's House, Part 2 by Lucas Hnath

Using a theatre classic as a springboard, Hnath's inspired writing judiciously balances ingrained and conflicting ideas about freedom, love and responsibility. In the final scene of Ibsen's 1879 groundbreaking masterwork, Nora Helmer makes the shocking decision to leave her husband and children, and begin a life on her own. In "A Doll's House, Part 2," many years have passed since Nora's exit and now she has returned. But why? What does she want and what will it mean for those she left behind?
"Delivers explosive laughs while also posing thoughtful questions about marriage, gender inequality and human rights … as much an ingenious elaboration as a sequel, it stands perfectly well on its own." – Hollywood Reporter
---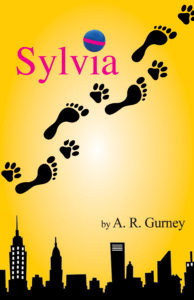 Mar. 19 – Apr. 5, 2020
A sassy stray dog brought home from Central Park becomes a major bone of contention for empty-nesters Greg and Kate in this romantic comedy about a marriage and a dog. "Sylvia," a street-smart mixture of Lab and poodle, offers Greg an escape from the frustrations of his job and the unknowns of middle age. Kate considers Sylvia a rival for Greg's affection; Sylvia thinks Kate is clueless about the bond between man and dog. After a series of hilarious and touching complications, all three learn lessons about the importance of compromise and the power of love.
"I can only call it one of the most involving, beautiful, funny, touching and profound plays I have ever seen." – NY Daily News
---