2019 – 2020 Season
Dear Friends, As noted in our recent email blast, we have been closely monitoring official developments and recommendations around the COVID-19 virus, and the Hampton Theatre Company remains determined to follow preventive measures that are in the best interest of our audiences, artists, volunteers, and staff.
That is why we have made the decision to postpone our production of "Sylvia," originally scheduled to run from March 19 through April 5.
We understand it is our responsibility as a place of community gathering to do our part to assist government, health, and local officials in slowing the spread of this virus. We will be offering full refunds for all tickets already purchased, and we hope to see you at the theater when the show is rescheduled.
We take this situation very seriously and will continue to monitor and follow recommendations from the Centers for Disease Control and Prevention, the World Health Organization, and our local agencies. We will reassess the most responsible course of action as of March 31 and will keep you informed.
We believe in the power of the theatre arts to enhance our quality of life and to heal and build community. We are as determined as ever that the show must go on, and we will bring you our production of "Sylvia" as soon as we can do so safely and responsibly.
Hoping for brighter days ahead,
Andrew Botsford
President
Board of Directors:
Andrew Botsford
Rosemary Cline
Terry Fiore
Lynne Jones
Diana Marbury
Lucinda Morrisey
Betsy Webb Rowe
---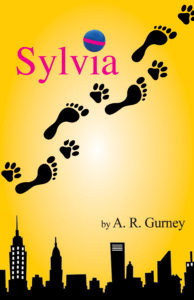 TO BE ANNOUNCED
A sassy stray dog brought home from Central Park becomes a major bone of contention for empty-nesters Greg and Kate in this romantic comedy about a marriage and a dog. "Sylvia," a street-smart mixture of Lab and poodle, offers Greg an escape from the frustrations of his job and the unknowns of middle age. Kate considers Sylvia a rival for Greg's affection; Sylvia thinks Kate is clueless about the bond between man and dog. After a series of hilarious and touching complications, all three learn lessons about the importance of compromise and the power of love.
"I can only call it one of the most involving, beautiful, funny, touching and profound plays I have ever seen." – NY Daily News
Because the play deals affectionately with issues related to animal adoption/rescue, the HTC is dedicating the dress rehearsal at 7 p.m. on Wednesday, March 18, to a benefit for the Southampton Animal Shelter Foundation. For more information on the benefit or to buy tickets, visit
southamptonanimalshelter.com
.
---
Dinner Theatre Packages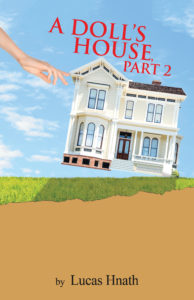 TO BE ANNOUNCED
A Doll's House, Part 2 by Lucas Hnath 

Using a theatre classic as a springboard, Hnath's inspired writing judiciously balances ingrained and conflicting ideas about freedom, love and responsibility. In the final scene of Ibsen's 1879 groundbreaking masterwork, Nora Helmer makes the shocking decision to leave her husband and children, and begin a life on her own. In "A Doll's House, Part 2," many years have passed since Nora's exit and now she has returned. But why? What does she want and what will it mean for those she left behind?
"Delivers explosive laughs while also posing thoughtful questions about marriage, gender inequality and human rights … as much an ingenious elaboration as a sequel, it stands perfectly well on its own." – Hollywood Reporter
---
Give the Gift of Live Theatre