2020 – 2021 Season: Dates TBA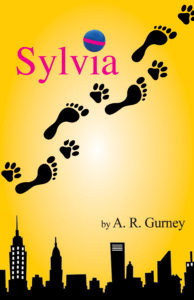 March 11 – 28, 2021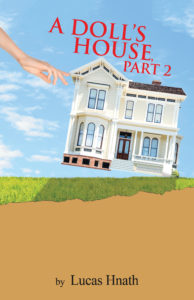 May 13 – 30, 2021
---
Grateful HTC Postponing "Sylvia" 
To March 11, 2021
First and foremost, the profoundly grateful Board of Directors and all the members of the Hampton Theatre Company have been deeply touched and mightily encouraged by the heartwarming reaction to the premature closing of our 2019-2020 season and the spectacular response so far to our 2020 annual appeal.
At a time when safety considerations due to the global coronavirus pandemic continue to prevent the HTC from fulfilling its mission of presenting live theatre of the highest quality, season subscribers have donated the cost of their tickets to shows that never opened, playbill advertisers have donated payments for ads that never appeared in a program, and generous patrons have stepped up with donations large and small that in many cases have surely stretched budgets already tightened by the pandemic.
It is impossible to overstate the significance of your faith in us, as demonstrated by your loyal support. Without it, the HTC would not exist. It's that simple. We are deeply grateful, and cannot wait to reward your faith with the kind of quality plays and professional productions that you have come to expect from us at the theater in Quogue.
Unfortunately, there is no more certainty now about when we can safely and responsibly put on a live show than there was in March, when we were forced to postpone our revival of A.R. Gurney's "Sylvia" just one week before it was scheduled to open on March 19. Today the ongoing toll of the pandemic and the struggle to contain it require us to give up our plan to open the show on September 24.
The current plan is to open "Sylvia" for a three-week run on March 11, 2021.
Following that, we hope to present the second HTC play cancelled by the pandemic,
"A Doll's House, Part 2" by Lucas Hnath, in May of 2021.
To say that we are disappointed to have to postpone our production of "Sylvia" yet again does not go nearly far enough. Still, the safety of our faithful audiences and our casts and crews and volunteers must take precedence at this time.
We thank you for your faith in us. We thank you for your generous support. And we thank you for your patience. At this time, we are exploring various platforms that could allow us to present a holiday show virtually in December, in the event we cannot safely and responsibly present a live show then.
Finally, if you have not yet responded to this year's annual appeal, you can make a donation by clicking on the Donate tab.
For now, please keep safe, stay healthy, and keep the faith until we can be together again!
Andrew Botsford President
Diana Marbury Artistic Director
For the board of directors: Andrew Botsford, Rosemary Cline, Terrance Fiore, Lynne Jones, George A. Loizides, Diana Marbury, Lucinda Morrisey and Betsy Webb Rowe