To our patrons, supporters and friends:

At this painful time for our country, we recognize the history of injustice that black Americans, indigenous people, and persons of color have suffered for centuries. We stand with those who believe that the time is now to strive to make our society a safer and more just place for those who have been denied their basic human rights for far too long.

We theatre artists are dedicated to the longstanding tradition of providing what we believe to be essential services: our job is to tell stories spanning the breadth of the human experience, and in turn to enlighten and uplift, as well as to entertain and to heal. We need to keep telling those stories—stories that shed light on our common humanity—and the HTC is committed to continuing to present plays that represent all voices in our community.

As Kenny Leon, director of this season's "A Soldier's Story" on Broadway, recently commented: "Theatre is a safe way to learn about one another—to sit in a dark theater and look at actors onstage tell a story. To uplift our world with what we do."

As a nation, we need to reflect, examine, listen and learn. As a theatre company we pledge to do just that, and to respect the dignity and worth of every person (regardless of race, ethnicity, religion, gender, immigration status, sexual orientation or any other distinction.) As a first step, we are revisiting our mission statement to ensure it is in line with these goals.

The creative arts have the power to shine a light on the deeper unity we share with all people and to lift our minds and spirits as we work to find a more just and better way forward. The well-being of each person is a responsibility for every one of us.

Sincerely,
Andrew Botsford
President

Diana Marbury
Artistic Director

For the Hampton Theatre Company board of directors: Andrew Botsford, Rosemary Cline, Terrance Fiore, Lynne Jones, Diana Marbury, Lucinda Morrisey and Betsy Webb Rowe




---
2020 – 2021 Season

Dear Friends,

While we had to curtail the end of our recent season, due to the coronavirus pandemic, we are undaunted and holding fast to the imperative that "the show must go on."

We plan to bring the two shows cancelled this year, "Sylvia" and "A Doll's House, Part 2," to the stage in September 2020 and May 2021, respectively. We will have a special holiday show on the weekend of December 11-13, 2020 and a three-week run of the David Lindsay-Abaire comedy, "Rip Cord," in March 2021.

At this time, all plans are tentative based on progress in containing the coronavirus and the potential requirement of extending social distancing protocols and safety considerations. Complete details on the 2020-2021 season are in development, and tickets and season subscriptions are expected to go on sale on August 15, 2020

If you are still holding season tickets for this year, or need more information, contact HTC General Manager Terry Brennan at 631-653-8955, or email info@hamptontheatre.org.
---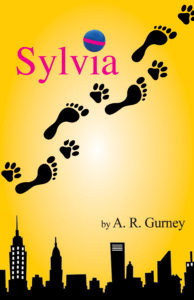 TO BE ANNOUNCED
A sassy stray dog brought home from Central Park becomes a major bone of contention for empty-nesters Greg and Kate in this romantic comedy about a marriage and a dog. "Sylvia," a street-smart mixture of Lab and poodle, offers Greg an escape from the frustrations of his job and the unknowns of middle age. Kate considers Sylvia a rival for Greg's affection; Sylvia thinks Kate is clueless about the bond between man and dog. After a series of hilarious and touching complications, all three learn lessons about the importance of compromise and the power of love.
"I can only call it one of the most involving, beautiful, funny, touching and profound plays I have ever seen." – NY Daily News


---
Dinner Theatre Packages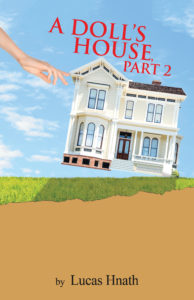 TO BE ANNOUNCED
A Doll's House, Part 2 by Lucas Hnath 

Using a theatre classic as a springboard, Hnath's inspired writing judiciously balances ingrained and conflicting ideas about freedom, love and responsibility. In the final scene of Ibsen's 1879 groundbreaking masterwork, Nora Helmer makes the shocking decision to leave her husband and children, and begin a life on her own. In "A Doll's House, Part 2," many years have passed since Nora's exit and now she has returned. But why? What does she want and what will it mean for those she left behind?
"Delivers explosive laughs while also posing thoughtful questions about marriage, gender inequality and human rights … as much an ingenious elaboration as a sequel, it stands perfectly well on its own." – Hollywood Reporter


---
Give the Gift of Live Theatre
---